Sorting Out Your IRA Options
Here are general guidelines to help you decide which IRA (individual retirement account) is right for you:
More…
Nine Ways Credit Unions Are Different From Banks
1. Open and voluntary membership
2. Democratic control
3. Nondiscriminatory
4. Member service
5. Surplus distribution to members
6. Building financial stability
7. Ongoing education
8. Cooperate with other cooperatives
9. Social responsibility


These nine ways make one big difference—better service to credit union members.
Glossary: Understand Financial Aid Definitions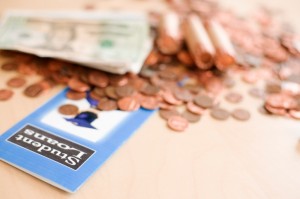 The terminology used in college financial aid award letters can be confusing. Here's a quick guide to some frequently used terms:
More…
IDProtect offers peace of mind in Anthem security breach
If you are an Anthem customer, no doubt you have some concerns about last week's security breach that may have left your personal information compromised. Madison County's new IDProtect service can provide peace of mind and protection to those who may be affected from the breach. If you have a checking account with us, all you have to do is register for the service atwww.idprotectme247.com and Use access code: IN302089.
Don't wait. This is an important service that offers peace of mind and protection for situations just like the Anthem breach.
Understanding Tax Withholdings
Sometimes it's confusing to know which is the right W-4 withholding for you. Here are some guidelines that can help you explain what might be best for you:
More…
Are you a student or charity?
Do you have a MCFCU checking account and are a student or have a charitable organization membership? If you answered yes then we may be able to waive your monthly service charge! Please contact us in person or by phone for details!
membership eligibility…
Membership in Madison County Federal Credit Union is now easier than ever! If you live, work, attend school, worship, or volunteer in Madison County you meet our new eligibility requirements. Our new, less restrictive Field of Membership allows us to offer the benefits of credit union membership to all of our friends and neighbors in Madison County